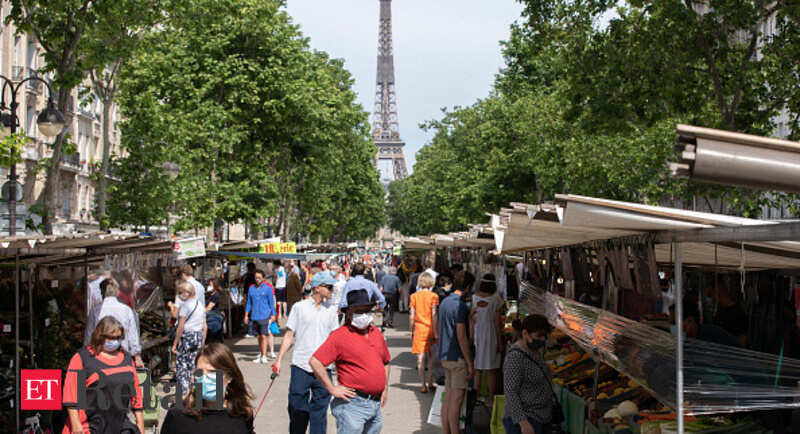 Warm weather in Britain keeps number of buyers low, Retail News, AND Retail
[ad_1]
LONDON: The number of shoppers in all UK retail destinations increased by 0.8% in the week of August 15 compared to the previous week, with extremely hot weather partly responsible for this moderate increase Springboard researcher said on Monday.
Over the previous week, shoppers, or footfall, increased 3.8% – with traffic boosted by the launch of a state-funded catering program designed for Britons to spend at new.
Retailers across the country, already grappling with high rents, business taxes, tight margins and online competition, have been hammered by the coronavirus lockdown. Thousands of job cuts have already been announced.
Springboard said attendance last week was down 0.5% on main streets across the UK. On the other hand, it was up by 1.9% in retail parks and by 2.4% in shopping centers, the former being open-air and easily accessible and the latter benefiting from controlled air conditioning.
"The first week of the peak summer vacation period was marked by incredibly hot weather but largely poor attendance performance," said Diane Wehrle, director of Springboard.
"Customer activity at UK retail destinations increased slightly from the previous week, but the increase was less than a third of the increase recorded the week before."
On an annual basis, total attendance to all UK destinations fell 32.5% last week, the researcher added.
Surveys released last week showed that consumer spending remains well below normal levels.
[ad_2]