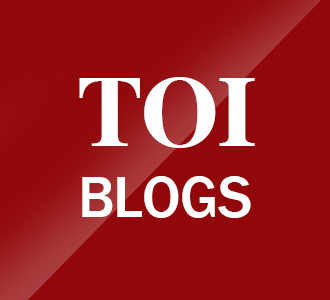 Small businesses can become big in India's last mile
The past two years have highlighted the indispensable role and impact of e-commerce in our daily lives. As the world gradually understands the effects of the pandemic, the logistics industry has undergone a major transformation. Over the past two years, the industry has realigned its strategies, modified its operations and adapted to the volatile scenario to achieve this unprecedented growth. It has never been so easy for us to access everything we need with just one click, be it groceries, daily necessities, medicines or even fashion.
There is a wave of innovation in logistics, fostered by the vision of one AatmaNirbhar Bharat, which can help Indian MSMEs (micro small and medium enterprises) to stand out as the logistics sector in India is on the close to attracting investments of almost 500 billion US dollars in 2025, according to an IBEF study. With this opportunity on the horizon, beginning and emerging entrepreneurs can both play a role in contributing to socio-economic growth through job creation and driving local innovation.
For an e-commerce platform, "last mile delivery" is a critical link to its success, primarily driven by technology and people. With a technology-driven approach and expert guidance, entrepreneurs can seize this opportunity and increase their services. This can be done through increased digital awareness, improved logistics capabilities, training and investing in the right people. In addition to ensuring optimal operations, this technology-integrated approach will ensure efficient "last mile delivery" through speed, accuracy and safety, all of which are critical to customer satisfaction.
With a strong last-mile network tightly tied to technology, a small business can achieve the scale, operational and delivery capabilities needed with minimal investment. This is where established e-commerce and logistics companies come in. Major industry players share innovation-driven strategies, digital and operational capabilities and work with MSMEs to create a mutually beneficial ecosystem. These programs have enabled small businesses to turn operational challenges into profitable businesses. Sharing knowledge, using technologies such as optimized delivery routing, workforce management, productivity and people management tools are key factors for a successful business.
Customer preferences continue to impact the evolution of the "last mile" industry, with online shopping becoming a growing way of life across the country, including Tier 3 and Tier 4 cities.
Ushering in entrepreneurs, booming sectors like e-commerce create jobs, improve people's skills and shape communities. The high-demand "last mile" industry in e-commerce offers unlimited opportunities for MSMEs to engage with relevant partners and grow at a rapid pace. The positive spillovers from this growth will further help the economy, enhancing India's image as one of the world's logistics powerhouses.
END OF ARTICLE