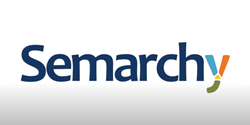 Semarchy Empowers Red Wing Shoes with a Unified Platform for Master Data Management and Governance
"Red Wing Shoes' commitment to its customers is in perfect harmony with Semarchy's commitment to the success of its customers. We are thrilled to equip this exceptional brand with a data platform that lives up to its products and reputation. »

PHOENIX (PRWEB)
October 10, 2022
Semarchy, a leader in data integration and master data management, has been selected by Red Wing Shoes to develop a central data hub to manage customer data generated by the company's explosive online sales growth. 'company. Leveraging Semarchy's unified data platform, Red Wing Shoes will execute its customer-centric retail strategy by creating a 360° view to enable its divisions to improve their customer insight across departments.
"Semarchy is honored to have been selected as a data partner of choice by Red Wing Shoes, whose service and quality are unmatched in its industry," said TH Herbert, CEO of Semarchy. "Red Wing Shoes' commitment to its customers is in perfect harmony with Semarchy's commitment to the success of its customers. We are thrilled to equip this exceptional brand with a data platform that lives up to its products and reputation. »
Red Wing Shoes approached Semarchy with challenges such as data quality, data visibility, data management, reporting and analytics. Other business drivers include developing a data strategy, reducing administrative and overhead costs, and setting a "golden record" for customers before implementing new data platforms. point of sale and e-commerce. After reviewing multiple companies, Red Wing Shoes chose Semarchy for its flexibility, expertise, and unified data platform as well as cultural fit.
When Red Wing Shoes began their data journey, the first asset they aimed to master was their customer data across all of their platforms for a complete view of customers in North America and Europe. One of their biggest challenges was making sure the company understood who their customer was well enough to market and serve them effectively. With over 9 million individual records, Red Wing Shoes needed a tool to enable the company to intelligently connect all transactions to the right customer.
"With our old systems, if you had a customer buying shoes from three different stores and online, they would look like four different $300 customers to us, instead of one $1,200 customer," Jay Wardle said. , director of enterprise data at Red Wing. Shoe company. "With Semarchy, we solved our data quality and master data management issues with one system. Now our customer data contains a single golden record for everyone, making it easy for marketing, sales, and customer service to see real-time data. »
Leveraging Semarchy's unified data platform, Red Wing business units now have the right data to be proactive with marketing and customer support to meet their customers' needs with timely, accurate data. real. Now that the company has reached a "gold record" per customer, the marketing department is able to market to customers based on their level of engagement, purchase history and locations to establish campaigns data-driven marketing, for example, and other services can reap similar benefits.
"We are delighted that Semarchy was able to meet the data needs of various departments at Red Wing Shoes and improve the overall customer experience," said Brett Hansen, Chief Growth Officer at Semarchy. "It's a joy to see how Semarchy's unified data platform can transform a major brand into a data-driven powerhouse, equipped for maximum responsiveness to customer inquiries and marketing opportunities."
Red Wing Shoes continues to work with Semarchy on new, innovative ways to leverage the unified data platform to reduce business complexity and increase efficiency in their global operations; including additional marketing projects, implementing a new POS and e-commerce system with clean data and improving customer data for their B2B2C segments of wholesale/industrial customers.
About Semarchy

Semarchy, a market leader in data integration and master data management, enables organizations to quickly generate business value from their data. Its unified platform enables organizations of any size to quickly discover, govern, manage, integrate and visualize critical information dispersed across applications. Semarchy is available as an on-premises platform and is available natively in popular cloud marketplaces such as Microsoft Azure, Amazon Web Services (AWS), and Google Cloud Platform (GCP). Semarchy is also managed as a service and supported by a rich ecosystem of software as a service and professional services partners. Semarchy is based in Phoenix, USA, with offices in London, UK, Lyon, France and Mexico City, Mexico. For more information, visit http://www.semarchy.com.
Share the article on social networks or by e-mail: