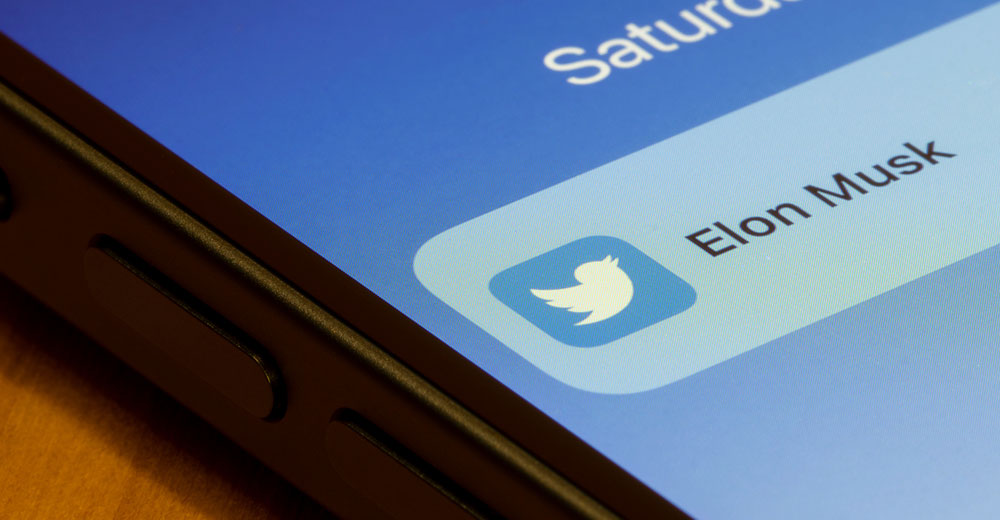 Musk Masterminds private takeover of Twitter for $44 billion
One of the world's richest business moguls puts his money where his beliefs lie on social media. Twitter announced Monday that it has reached a definitive agreement for Elon Musk to buy the social media platform for some $44 billion.
Once the transaction is completed, Twitter will become a private company. Twitter made the announcement after Musk met with the 11-member board to discuss his offer to buy the social networking service.
The sale agreement gives the company's shareholders $54.20 in cash for each common share of Twitter they own upon closing of the proposed transaction. The purchase price represents a 38% premium to Twitter's closing price on April 1, 2022, which was the last trading day before Musk disclosed his roughly 9% stake in Twitter, according to the announcement. from Twitter.
"Twitter's Board of Directors conducted a thoughtful and comprehensive process to assess Elon's proposal with a deliberate focus on value, certainty and funding. The proposed transaction will offer a substantial cash reward, and we think this is the best way forward for Twitter shareholders," said Bret Taylor, independent chairman of Twitter's board of directors.
Parag Agrawal, CEO of Twitter, added that Twitter has "a purpose and a relevance that impacts the whole world".
Towards better performance
Musk's goal is to improve Twitter by enhancing the product with new features, he said in the announcement. He plans to improve Twitter by making its algorithms open source to increase trust, defeat spambots and authenticate all humans.
🚀💫♥️ Yesss!!! ♥️💫🚀 pic.twitter.com/0T9HzUHuh6

— Elon Musk (@elonmusk) April 25, 2022
"Free speech is the foundation of a functioning democracy, and Twitter is the digital public square where issues vital to the future of humanity are debated," Musk said.
Twitter has enormous potential. Musk said he looks forward to working with the company and the user community to unlock this potential.
Accounting for the purchase of the transaction
Twitter's board has unanimously approved the deal for Musk to take over the controversial media service. The transaction is expected to close before the end of this year.
For this to happen, Twitter shareholders must approve. Consent of applicable regulatory approvals and satisfaction of other customary closing conditions are also required.
Musk secured $25.5 billion in fully committed debt and margin loan financing. It also provides a capital commitment of approximately $21 billion. There are no financing conditions at the closing of the transaction.
Twitter officials will release first-quarter 2022 results before the market opens on Thursday. In light of Monday's pending transaction, Twitter will not hold a corresponding conference call.
Twittersphere All in Flutter
Musk/Twitter developments dominated news and social media posts all day Monday, said Charles King, principal analyst at Pund-IT. Most of these discussions have focused on Musk's plans or intentions, including exactly what he means by "free speech."
"From a technology standpoint, I doubt significant changes will happen in the near term, unless adding an 'edit' button to tweets, streamlining the 'blue check' process, or adding of a paid user level is considered technology," King joked.
A broader technology issue is what changes, if any, Musk is considering to user data and how that might affect Twitter's advertising strategy and ad sales, he observed.
"It's entirely likely that a more aggressive approach to leveraging this data could make Twitter more prosperous and commercially valuable. But such changes would also impact and likely deteriorate the experience that Twitter users Twitter appreciate and expect," he told the E-Commerce Times.
Musk's motives?
Musk wants to go open source with algorithms that automatically define and moderate the platform meaningfully and reduce moderation. According to Rob Enderle, senior analyst for the Enderle Group, we're likely to see both parties start looking at the code and aggressively complaining about parts that they believe run counter to their policy platforms.
Since we think anyone who disagrees with us is biased, even if the tool is not biased, these efforts will constantly create the impression that they are, he added.
"I expect Twitter to bleed a lot of users and advertisers, and the resulting controversy will bleed and damage Musk's other companies over time, especially Tesla, which primarily sells to a liberal audience." , he told the E-Commerce Times.
"To this will be added the founding belief that Musk is only doing this to stop moderating his posts, which will no doubt be problematic for trusting Twitter to be unbiased in the future," he said. .
Raise the blinds on Twitter
Obviously, time will tell how this is all executed, noted Casey Ellis, founder and CTO of Bugcrowd. Musk is a big fan of pulling back the curtains on how social media platforms and machine learning are shaping popular thinking. It focuses on how and where these systems can be weaponized to cause harm, the implications of this on today's society, and improvements that could be made to improve the integrity of information and news in the future. .
"Bugcrowd's work in election security has shown me time and time again the exploitability and outsized impact that platforms like Twitter are capable of, so an increase in transparency around the mechanics of how we we all perceive to be true is basically a good thing if Musk follows through. on those aspects of what he's committed to around the purchase," he told the E-Commerce Times.
"His follow-up to this engagement with Tesla several years ago gives me some confidence that this will actually happen," he said.