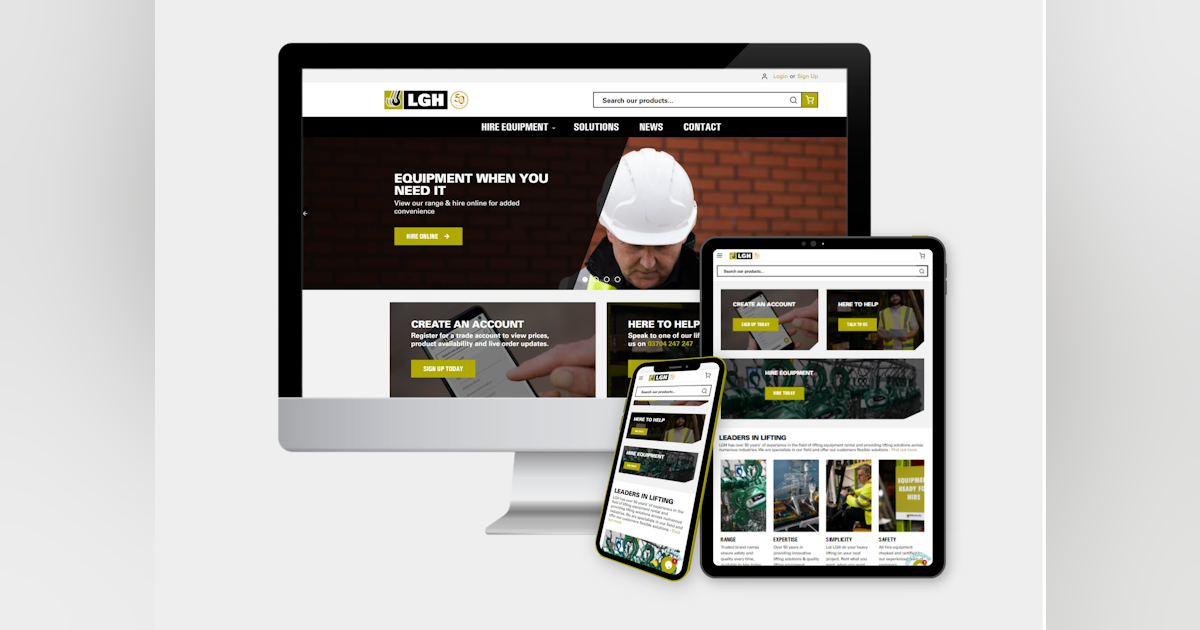 LGH launches its new e-commerce site for equipment rental
Lifting Gear Hire, one of the UK's leading lifting equipment hire companies, has launched its new e-commerce website (https://lgh.co.uk) which allows customers to hire from among its wide range of equipment wherever and whenever they want. , with guaranteed next day delivery direct to any location in the UK.
This is another step change for LGH as it continues to meet growing customer demand for convenience, choice and more flexible equipment rental methods. The site, which caters to small and medium business customers as well as large customers, will allow them to order what they want, when they want, from hundreds of products from LGH's wide range, including modular hoists and spreaders, hydraulic equipment and material handling. It will also facilitate live product availability, price accuracy, order history and next day delivery. The main goal is to give customers more choice, control and 24/7 convenience. Creating a user-friendly user experience was also central to the launch, as LGH continuously works to optimize its customers' buying journeys and streamline its own internal processes.
Rob Halliwell, Group Transformation Director, said: "LGH has been customer-centric since its inception. Our move to online rental is therefore a logical step to ensure that we can add value to our customers through efficiency and ease. The launch of our new e-commerce website is an exciting step in the way we operate. It's about giving options, flexibility and above all choice to our customers. We are confident that it will be well received and will become a central part of our sales operations in the future. »
LGH operates worldwide with over 30 locations in Europe, UK. and North America. The new e-commerce site is currently UK-only, company officials said.