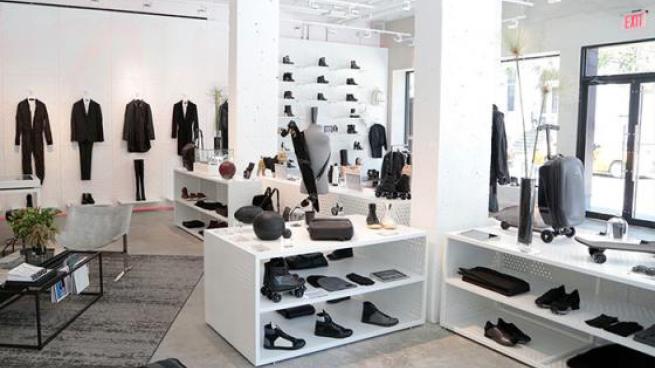 Kenneth Cole moves his e-commerce site to a hosted cloud platform
A specialized fashion brand migrates its online store to the cloud-based Nogin commerce platform as a service (CaaS).
As a result of this shift to a cloud-based, hosted online retail solution, Kenneth Cole Productions intends to acquire the ability to deliver best-in-class e-commerce to its customers; as well as increasing sales, profits and conversion rates. The company is also looking to perform real-time research and development upgrades.
Kenneth Cole leverages Nogin's cloud services and experts overlaid on Nogin's intelligent commerce platform. This implementation model allows Kenneth Cole to adapt to the demand generated by a platform with machine learning and optimization capabilities.
From a business perspective, the company hopes to leverage intelligent commerce software, people, and processes to gain benefits including lower free delivery and fulfillment costs, more efficient media spending, higher higher conversion and a higher gross margin.
Intelligent Commerce is a full-stack e-commerce platform that includes research and development, sales optimization and machine learning, and artificial intelligence-based marketing and execution.
Kenneth Cole tried to increase his digital commerce sales with innovative techniques. In May 2021, the company has teamed up with interactive entertainment provider Zynga to launch its new Kenneth Cole Pride 2021 collection in the casual mobile game "High Heels!" This limited-time collaboration, which took place in the first two weeks of June, marked the first time that Kenneth Cole fashion items were featured in a mobile game.
During the promotion, players had the option of equipping a character and playing "High Heels!" Game in product of the Kenneth Cole Pride 2021 LGBTQ-compatible collection, including the brand's KAM sneakers, shirts that say "Being Different is What We Have in Common" and other accessories such as sunglasses, watches and mask cords.
In the game, players maneuvered an increasingly difficult catwalk in high heels, which stack higher as they complete levels. Players progressed through a series of global fashion shows in global cities such as London, Beijing, Paris and New York. Gaining access to new customization items as they progressed, players were able to update their characters with new clothes, fashions, hairstyles, and shoes.
Like so many other brands, Kenneth Cole was caught between extremely expensive and inflexible legacy enterprise software on the one hand, and inadequate, low-end small to mid-sized enterprise platforms on the other. "said Jan-Christopher Nugent, CEO of Tustin, Calif., Nogin. "Intelligent Commerce provides a long-term delivery model that will help Kenneth Cole profitably keep pace with mass retailing. Just as Amazon Web Services was revolutionary for on-demand cloud hosting, the Nogin platform is a game-changer in e-commerce.
New York-based Kenneth Cole Productions operates an e-commerce site and also sells clothing, accessories, luggage, and footwear through third-party retail partners. The company operates six clothing, footwear and accessory lines – Kenneth Cole Collection, Kenneth Cole New York, Gentle Souls, Kenneth Cole Reaction, Kenneth Cole Unlisted and Tribeca.