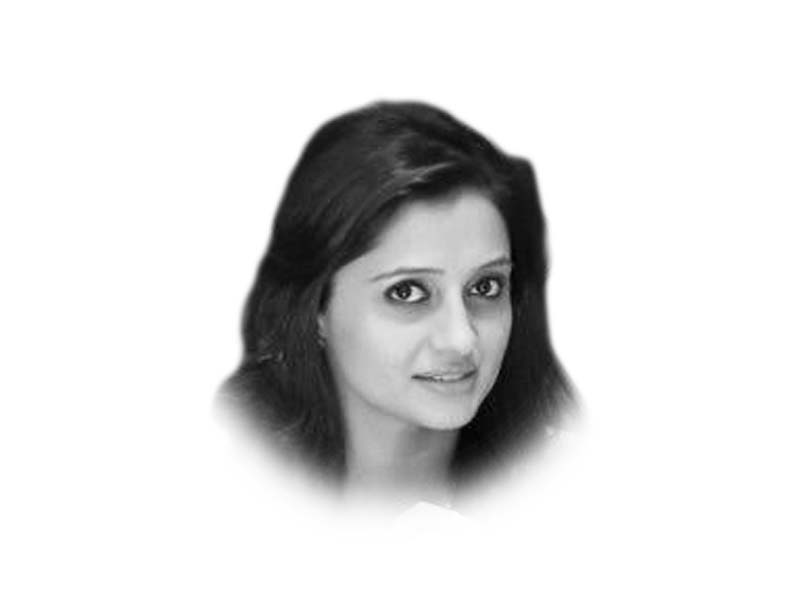 economic solution for our young people?
Electronic commerce has untapped potential in Pakistan. Digital representation can change the scope of the economy and it is not a generic statement. On the contrary, statistics indicate that only from 2017-2018, sales of international and local e-commerce sellers increased from 20.7 billion rupees to 40.1 billion rupees, as reported in the annual report of the State Bank of Pakistan. The 64% of Pakistan's population is made up of people under the age of 29, making "young people" the country's greatest asset. This means that there will be a proportional increase in the demand for jobs. With the increased use of digital financial services, Pakistan's GDP can grow by $ 36 billion and lead to the creation of up to four million jobs by 2025. With cultural change and technological awareness among young people as well as living in the midst of a pandemic, they are far more comfortable with switching from conventional to modern methods. E-commerce regulation will prove successful in terms of employment opportunities for 130 million people over the next 30 years. In addition, the government's willingness to collaborate with online marketplaces for export capacity building is evident. This is evident from the recent launch of DigiSkills, which is a government-sponsored training platform for freelancers. This is a step towards the development of freelance freelancers who can be a major source of foreign remittances in the future.
Pakistani businesses have witnessed a change in infrastructure and while the 90s lagged behind in terms of a secure financial transactional system for online shopping, the situation is different today. With the Covid-19 crisis, people have switched to online mode even for their smallest purchases, which has resulted in an increase in the third-party online marketplace as well as e-commerce. Retailers are taking advantage of Facebook and Instagram to tap into potential customers and there are literally countless brands and pages run by young people. From handmade khussas to homemade and organic makeup, the opportunities are vast and plentiful for entrepreneurs. It also gave the opportunity to young entrepreneurs who want to experiment with niche market products in a less risky way and also saves them from investing huge capital. Once successful, many of these small businesses expand their operations and create jobs. Therefore, it must be agreed that e-commerce is the new digital solution for businesses. While having established this reasoning, Pakistan must take into account some factors for the development of electronic commerce. These include facilitating online transactions through companies such as PayPal, enabling 4G connectivity to more remote areas, providing professional training opportunities in marketing, sales and e-commerce, instilling a culture of research and development that facilitates electronic commerce.
Like other developing countries, Pakistan could be lagging behind in the world of e-commerce if it does not catch up with its technological backwardness. Recognizing the gravity of the situation, Pakistan launched its first "Digital Pakistan Policy" in 2018, which aimed to boost the IT industry by creating a digital ecosystem. The 'Pakistan Digital Vision' in 2019 aimed to improve connectivity, increase digital skills, promote innovation, promote technological entrepreneurship and boost investment in digital skills. As part of the "Digital Transformation", the government has joined forces with the Ministry of Informatics and the NITB. One of the main drawbacks facing new entrepreneurs, freelancers and SMEs today is the lack of a globally accepted secure transaction system like PayPal. PayPal allows you to pay, disburse and receive payments from anywhere in the world. The benefit of taking NITB on board is that they are in the process of establishing Pakistan's first e-commerce export platform which is similar to Alibaba, and uses local alternatives to PayPal. A well-thought-out digital policy for e-commerce would be fruitful for Pakistan as it competes in the digital arena on a global scale. Moreover, it could be very beneficial for increasing exports as well as for efficient tax collection. Imran Khan's statement in the 2019 Pakistan E-Commerce Policy report was that with the launch of this policy, e-commerce exports are expected to increase by 50%. The report looks extremely promising with much of it devoted to policies aimed at empowering young people. One of the main political concerns is to facilitate the enterprises and the creation of SMEs led by young people, women and rural workers through e-commerce, bringing them into the mainstream. In addition to this, to help new entrants, the report also highlights the establishment of an e-commerce facilitation center. This hub (an online portal) would serve as a gateway for entrepreneurs and SMEs as it would provide access to e-commerce platforms, legal information, advisory services and training programs. All in all, the acceptance of young people towards technology and the introduction of this policy is a brilliant step towards the growth of e-commerce in Pakistan by creating an environment that provides equal opportunities for businesses to grow steadily, transforms businesses conventional business practices and claims a share in world trade, which would be of great help to the economy.
Posted in The Express Tribune, July 8e, 2021.
As Opinion and editorial on Facebook, to pursue @ETOpEd on Twitter to receive all updates on all of our daily coins.