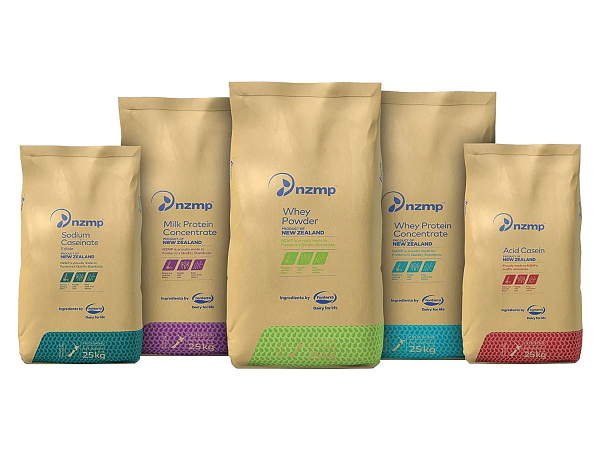 Co-op launches an e-commerce site
The Fonterra Ingredients business launched a new global e-commerce website for customers.
The myNZMP platform is a business-to-business platform where customers can find product information, get insights that can help guide their purchasing decisions, and manage and track their orders.
It also offers NZMP customers a personalized online shopping experience through myNZMP Store.
Francis Reid, Fonterra's chief digital transformation officer, says the goal is to make Fonterra "the easiest company to do business with."
Reid says that since the pilot launch of myNZMP Store, in September 2020, with a small group of customers, it has evolved month by month. Customer and employee feedback helped shape the platform. To date, over $170 million worth of products have been sold through myNZMP Store.
"myNZMP is poised for significant growth," he said Dairy News.
"This will become an important enabler of our Ingredients business over the next decade, helping to deepen customer relationships, which is critical to achieving our long-term ambitions."
Reid says Fonterra's global dairy business generates contracts and myNZMP is the next step to buying products online.
"myNZMP Store provides a complementary service to GDT events, giving customers the option to purchase dairy ingredients outside of set auction hours," he explains.
"The goal is to provide NZMP customers with a seamless online and offline experience – being able to quickly shop online whenever they want, and access data and information, but also the ability to tap into advanced ingredient support from NZMP's experienced sales network when they need it."
Reid believes that no business can ignore the trend towards digital and e-commerce, and Fonterra is no exception.
"Our customers want more convenience, more flexibility and more information to empower their businesses – and our Ingredients business, NZMP, has achieved this with myNZMP."
Reid says Fonterra's long-term strategy aims to focus on higher-value ingredients targeting physical and mental well-being and immunity, with provenance and sustainability credentials providing a point of difference.
He adds that myNZMP also frees up its sales teams to work with customers to get the most out of advanced products.
Reid says the focus for now is on rolling out myNZMP Store to as many customers as possible, with support from NZMP sales teams around the world.