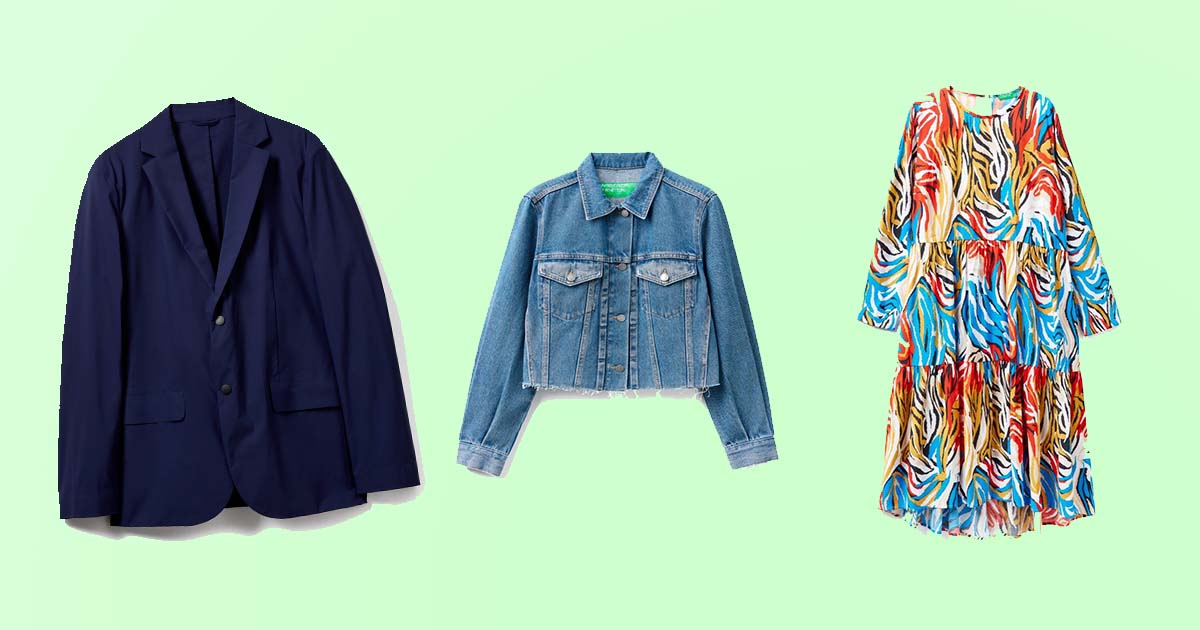 Benetton India launches an online store, bringing the shopping experience to life in a new interactive format
A new generation e-commerce platform for a personalized, unique and innovative digital experience
Benetton, one of the most popular fashion brands in the world, today unveiled its India e-commerce website https://in.benetton.com/. This newly launched strategic initiative will provide consumers with access to Benetton products in a new virtual environment, a seamless and convenient shopping experience that complements existing sales channels. Applied technology will bring the convenience of hassle-free shopping – anytime, anywhere: online, in-store and on social media.
Speaking at the launch, Mr. Ramprasad Sridharan, MD and CEO Benetton India Pvt. Ltd, said, "We are delighted to launch Benetton India's official e-commerce platform as a progression to strengthen our omnichannel presence. Benetton has a very strong presence in the country as well as a rich heritage of more than 30 years. Today, the brand is at a stage where it enjoys the loyalty of young and millennial consumers across the country. The transition to the e-commerce platform will further strengthen our current business strategies and sales channels and establish Benetton as an integrated brand enabling a hassle-free shopping experience, online and offline.
Through this recently launched strategic initiative, we aim to provide 29,000 PIN codes across the country and hope to shape a more sustainable future for fashion, resulting in a very contemporary online shopping experience, open to all personalities, all styles and identities.
The look and feel of the website provides consumers with an all-encompassing experience with access to fashion for men, women and children. Through innovative tools, such as Shop by Color, Find your Blend and Blend Different – featured on the homepage, product pages, and women's, men's and kids' sections, respectively – customers are encouraged to experiment with new clothing and color combinations, play with the collection to find their own unique and personal match. All of this results in a very contemporary online shopping experience open to all personalities, styles and identities.
The e-commerce website is innovative and boasts of colorful and interactive sections that engage users in activities that feel like games, but which – in addition to being fun – showcase the collection, transforming the process of shopping into a truly enjoyable experience and encouraging shoppers to return again and again to experience new initiatives and activities. The website gives customers full control to browse, access purchase history, receive brand updates on new product launches, even locate the nearest store and check rewards points as well as many features to establish a stronger connection with the brand.
The latest SS'22 collection, which revolves around happiness and color, is available for sale on the new e-commerce site. Refined cuts, beautiful materials, Italian chic. The collection offers a multitasking wardrobe for men and women that treats the environment gently: choosing sustainable materials such as BCI cotton, Linen, Modal, Viscose, Lyocell, Eco-gold fiber, etc.,
In line with the evolution of shopping models, the new e-store is an integral part of the Benetton group's strategy to focus more on the omnichannel approach, which improves the integration between physical stores and the online world. , supporting customers throughout their buying journey. .
About Benetton Group and United Colors of Benetton:
Benetton Group is one of the best-known fashion companies in the world, present in the most important markets with a network of more than 4,400 stores and a workforce of more than 7,000 employees. A responsible group that anticipates the future and lives in the present – ​​concerned about the environment (sourcing 58% sustainable cotton), human dignity and a society in transformation – the Group has a consolidated identity made color, authentic fashion, quality at democratic prices and passion for his work. These values ​​are reflected in the strong and dynamic personalities of the United Colors of Benetton and Sisley brands.
United Colors of Benetton's commitment to the empowerment of women has always been a central feature of the brand which, through its communication campaigns and collaborations with leading non-profit organizations, makes the audience on women's empowerment of universal relevance.