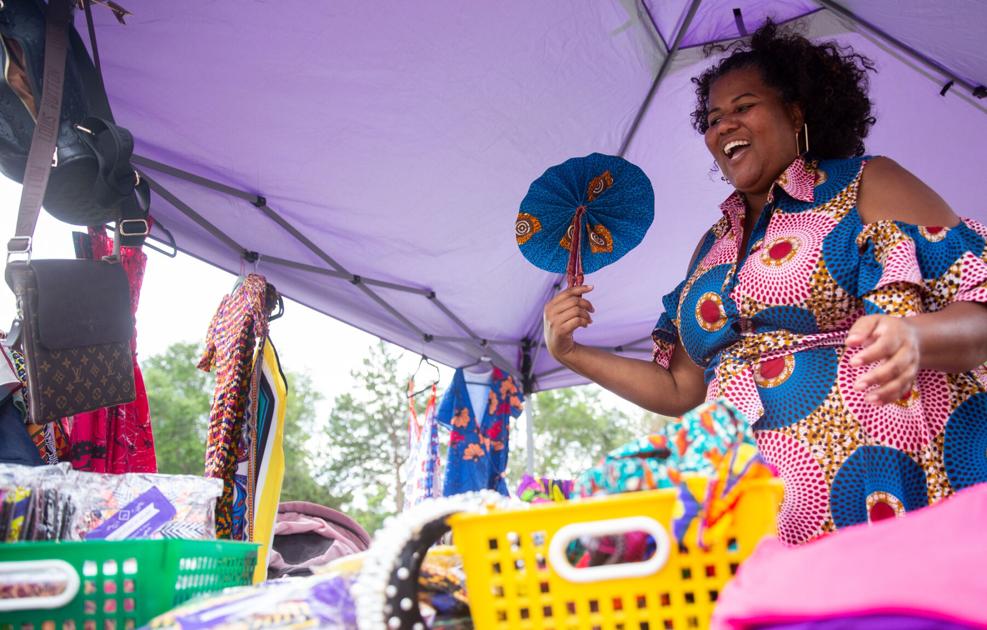 African Fashion Boutique to Host Grand Opening Ceremony in Victoria | Victoria
A woman from Victoria will hold a grand opening ceremony on Sunday for her pop-up store, Kolture & More Fashion, which recently moved into a permanent location.
Since last year, Lydia Hobbs has been selling traditional and contemporary African clothing and accessories from Nigeria. In September, she moved into a permanent location, a 300 square foot space in a Victoria salon, The House of Beauty. The lounge is located at 3708 N. Navarro St., Suite B, in Victoria.
Hobbs, from Victoria, has been working by appointment ever since. Sunday's ceremony will mark the official opening of its permanent location.
"I'm both nervous and excited," Hobbs said Wednesday. She took over the management of the store in addition to her full-time job as a social worker for the Victoria Independent School District. "It's a big step. "
The grand opening ceremony will take place in the parking lot of a mall where the show is located from 4 p.m. to 7 p.m. and will include other vendors and refreshments.
Hobbs said the refreshments will include traditional foods and drinks native to Africa, including jollof rice, a rice dish typically made up of long-grain rice, tomatoes, onions, spices, vegetables and meat in one pot; the zobo drink, an African hibiscus tea very popular in Nigeria; and puff-puff, a traditional African snack made with fried dough.
"It will be a great opportunity for people to come and try something new," she said.
In February, Hobbs, who is African American, hosted the Black Business Network and Market Day, which was held in Victoria and attracted small business owners to the area.
Since then, she plans to open a permanent location.
"It feels good to take this step and I am delighted to celebrate it," she said.
Other vendors planning to attend the event include Electa Designs, Shuten Creations, Elegant Essentials, One Hope VTX-Wines With a Cause and Chic Creations, Hobbs said.